Subscribe to our BlackGirlMagic36FIVE Youtube Channel Today!!!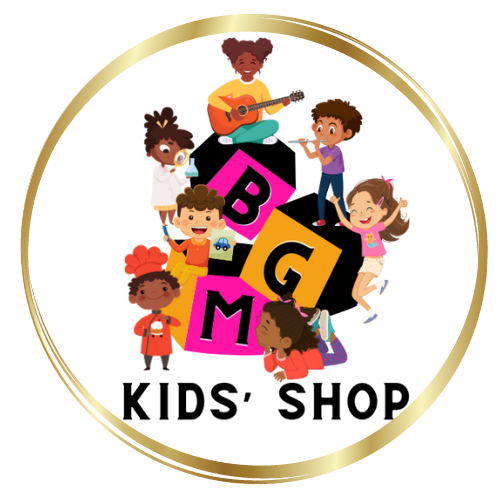 Check out this awesome video featuring BGM KIDS' SHOP Leaders, Natalie and Millz. Special Thanks to Ricky Dillard and Choir for such an amazing and inspiring performance! Subscribe Now to Join Us on our adventures and to learn how to become a Member of the BGM KIDS' SHOP!

All of you can join! Tune in daily to check out our new posts and videos but there are 3 major keys to holding leadership roles in the BGM KIDS' SHOP and they are as follows:

1. Consistently showing respect for one's self and for others
2. High interest and progressing in Academics and Cultural Arts
3. Consistently practicing Active Listening (which allows us to better understand the words and behaviors of the individuals speaking)

Natalie & Mills are siblings & as you can imagine, at times they do not agree on things. While being raised by two loving parents, these Sisters are being taught and grasping the concept of Love, Forgiveness, and Consideration.
As of 2022 both Natalie and Millz are being mentored by their Aunt, Singer, Song Writer, and Producer of Hip Hop Music, Lady Najm.


Natalie & Millz participate in creative AND business meetings often making several valuable contributions that are explored further.
2023 looks exceptional for these two youngsters as they are set to release what they are calling a "Coloring Experience" with Lady Najm within the 1st quarter which will earn each of them Publishing Credits. In the meantime, they are enjoying being Children and getting creative with their Auntie, Lady Najm, Members of the BGM KIDS' SHOP, and the world. Watch them learn how to prepare meals, participate in fun Science experiments, and explore their musical interests while growing their following on IG, TikTok and of course, THIS BlackGirlMagic36FIVE YouTube Channel. You should also follow Natalie & Millz on IG @smith.gyrls
Be sure to click that SUBSCRIBE button and set your Notifications so you don't miss a beat because these risings stars are climbing and aiming for the Moon!
Visit www.BlackGirlMagicStore.com for BGM KIDS' SHOP updates and Empowering Products inspired and created by the BGM KIDS' SHOP members with the support of Lady Najm and 36FIVE BRAND LLC!
JOIN OUR JOURNEY
We Love Science
Make sure to tune in to watch our latest Science Experiments with our Auntie, Lady Najm. It's always exciting and we want to know what you think about them. Leave us comments on YouTube Channel (https://www.youtube.com/c/BlackGirlMagic36FIVE) and our Instagram @smith.gyrls
We Love Music
We both love music so much. We sing, we rap, we come up with our own funny songs with our Parents even when we're just tidying up, or helping with dinner prep. We're learning about instruments and boy is that awesome. We also get to hear Lady Najm's new songs before everyone because...That's our Auntie!
We Love Art
Did you know that we worked with Lady Najm to create a "Coloring Experience?" Well, guess what! We did and it's awesome. We will be sharing more info about it soon and you guys don't want to miss out. Subscribe and follow ok. See you all soon.
Future Healer - Kids fleece hoodie
Designed to empower and inspire, Young or old—hoodies are one of those timeless pieces that fit seamlessly into everyone's wardrobe....